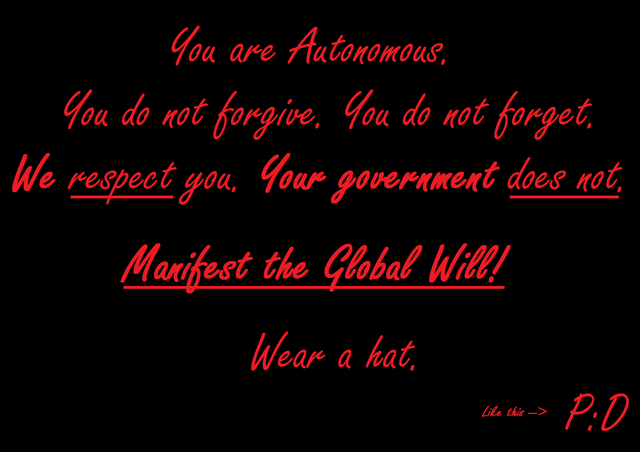 Summaries!?! We don't need no steenkeen summaries!
This image is intended for use by anyone, anywhere, at any time, with the exclusion of use for profit, or promotion of an event for profit. Any use of this image in connection with any raising of funds, without written permission of the creator (Phillip A. Batz) is prohibited. Any use without financial concern is permitted without notice. 
Appears on these pages

of
Declare your special and unique place in the Global Will !!! Throw off your chains and ... wear...
File history
Click on a date/time to view the file as it appeared at that time.
Metadata
Ad blocker interference detected!
Wikia is a free-to-use site that makes money from advertising. We have a modified experience for viewers using ad blockers

Wikia is not accessible if you've made further modifications. Remove the custom ad blocker rule(s) and the page will load as expected.